Welcome to our new website!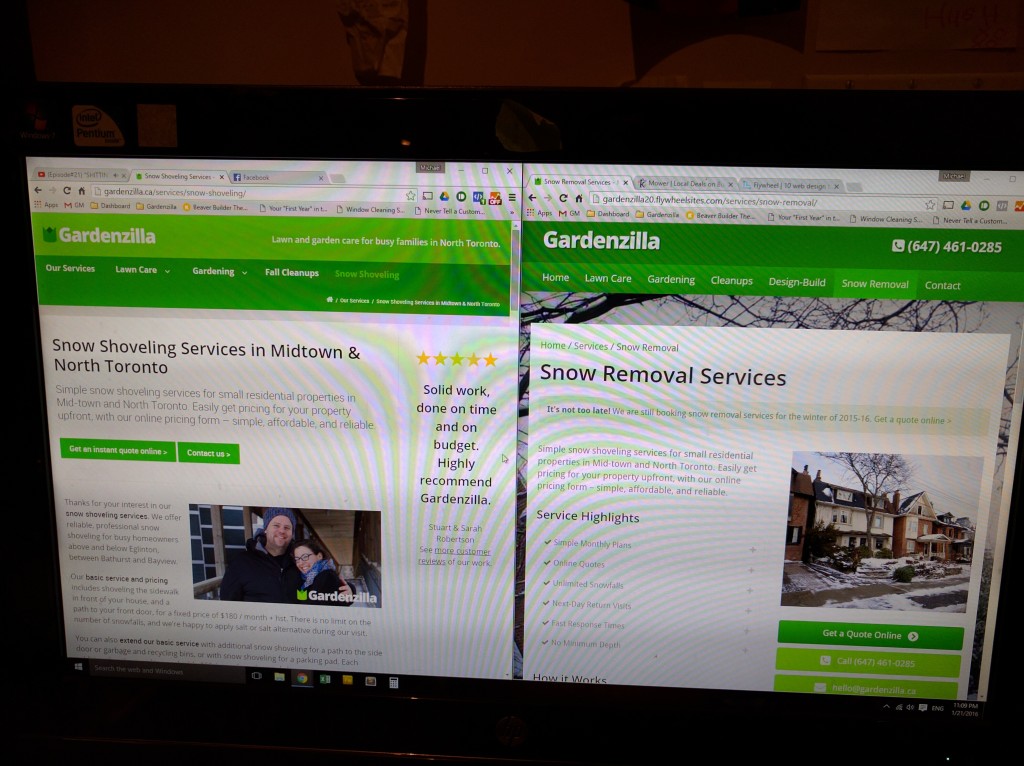 Our long overdue website relaunch took place last night, with some necessary behind-the-scenes changes made over the last few months. It's been a long road, and there's lots of work yet to do, but the new website is a much stronger foundation for growth, with enhanced security, eases of use, and flexibility.
What does it mean for you? More frequent and more relevant updates on our lawn and garden services, with easier access to both pricing and customer service, and more regular updates for improving usability and helping you find the information and services you're looking for.
Our goal is to improve the online estimating and booking processes, so we're spending less time doing administration, and spending more time in your lawns and gardens, doing what we do best.
If you have any questions, please let me know at hello@gardenzilla.ca – there are still blank pages, and lots of content to write, but I've got two months before the winter ends, and some additional support coming from the rest of the Gardenzilla staff.
Well – that's it for now. Thanks for taking a look at what we're up to – I'd welcome your feedback, and look forward to helping you in the lawn and garden this spring.

Mike.