We are Midtown Toronto's most popular and best-rated residential landscape service, offering landscape maintenance, gardening, installation and snow removal services.
Since opening in 2014, we've worked to set the bar for our industry, with upfront pricing, happy and experienced staff and exceptional customer service.
We're proud to introduce you to the amazing team of gardeners, landscapers and office staff that make up Gardenzilla. Thank you for supporting local business!
Environmental Commitments
As part of our environmental commitments, we have begun phasing out gas-powered small engine equipment. As of 2023, all new line trimmers, hedge trimmers, and pole chainsaws will be battery-powered, and we're increasing the use of battery-powered mowers and blowers on our downtown routes.
We are also Smart About Salt certified, reducing the environmental footprint of our snow removal operations.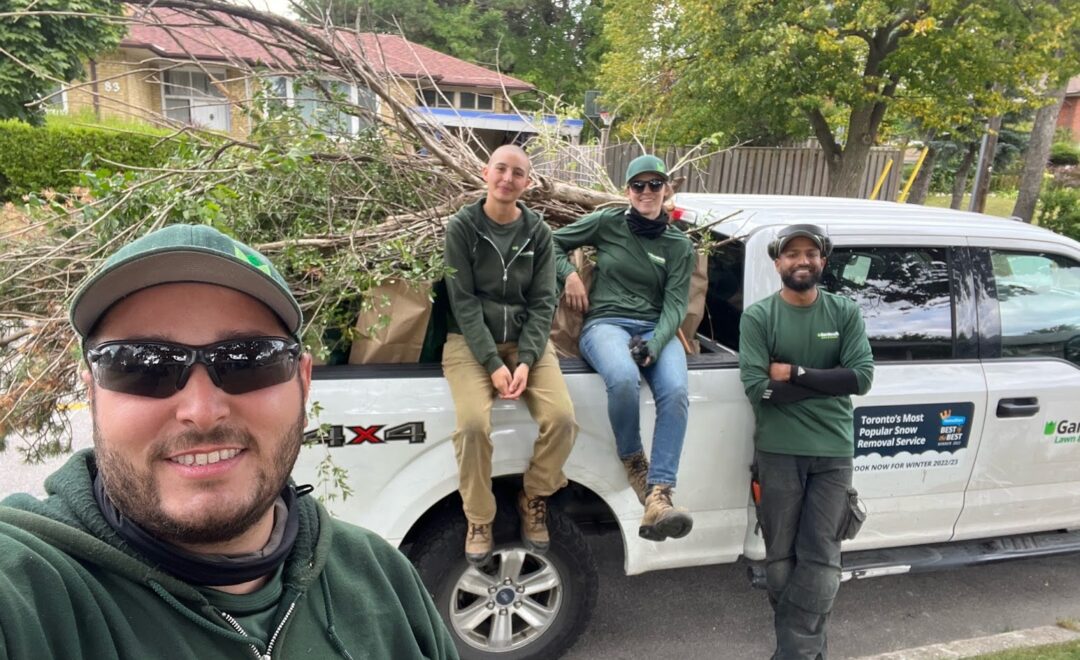 In the Community
We are an ongoing supporter of the Daily Bread Food Bank, providing more than 5,000 meals annually for people in need in our community.
Vittor
Josh
Sara
Kailan
Mackenzie
Claire
Jessica
Ian
Aiwa
Tucker
Lauren
Fiona
Monique
Ussman
Drew