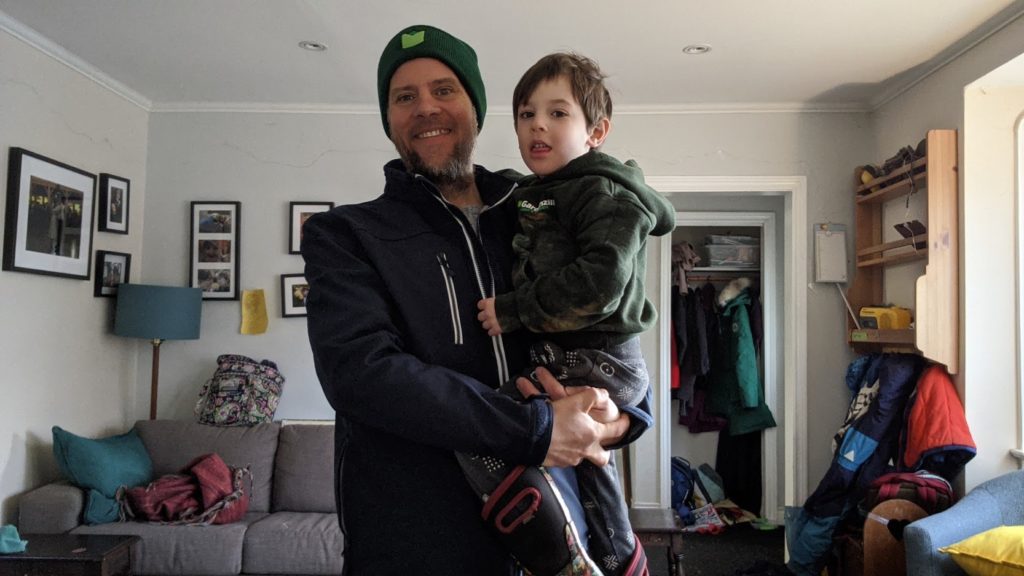 Last updated January 5, 2022
This is a regularly updated summary of how we are responding to the pandemic.
Are we allowed to work under the new Stay At Home orders?
All aspects of our business are still permitted to operate. We have implemented policies and procedures for the safety of our staff and customers, and to play our part in the global effort to stop the spread of Covid-19.
What policies do we have in place?
Our office team continues to operate remotely and our field staff are working in small, isolated teams to minimize the risk and spread of Covid-19 within the company. We are providing our staff with KN95 masks and supporting public health isolation requirements by ensuring sick pay is provided in full for staff during any required isolation.
Are we accepting new customers?
Yes. We are currently accepting new customers. Some services (like larger landscape installations) have a wait list and longer than usual wait times.
Next Steps
We are following updates from all three levels of government closely - as new information becomes available, we will update our policies and timing accordingly.
From our family to yours, we are sending all of our thoughts and strength to everyone who has been affected by this pandemic.
Warm regards,

Michael Chudy,
General Manager & Founder
Gardenzilla Ltd.
The purpose of these policies & procedures is to meet or exceed current safety recommendations for Lawn Care Workers, to create a safe working environment, and to play our part in the global effort to limit the spread of Covid-19.
Employee Policies & Procedures
Your Rights
you have the right to refuse work you feel is unsafe. Please speak with your supervisor or one of your health & safety representatives if you have any concerns.
Self Monitoring
all staff must complete and submit the government-approved screening tool to support@gardenzilla.ca before every work shift
the screening tool will indicate current government advice on whether it is safe for you to come into work based on the information you provide
the company fully supports any employee who opts to stay home due to a possible case or exposure to Covid-19. There are government supports to provide sick pay for staff who stay home as a result of Covid-19 illness or exposure.
communicate any possible case or exposure of Covid-19 immediately to your supervisor.
In each case, a return to work plan will be put in place following a review of the applicable health guidelines.
Masking
all staff must be masked at all times while inside any structure or vehicle while working, as well as any time they are outdoors within 6' of a co-worker or member of the public. KN95 masks are preferred.
Staggered Start Times
the company has implemented staggered start times and remote start locations to minimize crossover of staff at the yard in the morning
Personal Protective Equipment
the company is supplying the following items, which will be kept stocked at the yard

hand sanitizer / disinfectant spray subject to availability
KN95 masks subject to availability

notify your manager immediately if supplies are getting low
if there are any other supplies you want, please let the company know – we are happy to cover the cost of any reasonable requests
Every Morning & Start Times
bring enough food, drinks (water, coffee, etc.) and personal supplies (cigarettes, e-cigarettes, medications, etc.) to last you the day
if you don't have to go to the yard in the morning, you should go straight to your first property. The less people at the yard, the less risks of exposure.
if you need supplies from the yard, try to visit the yard at non-peak times, to minimize the number of people in the yard during the busy morning startup.
Our Yard
do not loiter in the yard – arrive on-time and in-uniform to minimize your time on site
maintain social distancing at all times
the office is closed to all staff until further notice
Shared Touchpoints & Tasks
assume at all times that shared touchpoints are contaminated with Covid-19, and treat them accordingly – wash your hands before and after touching them.
during the landscape season, you can use the outdoor washroom at the yard. It is supplied with sanitizer as well as soap and paper towels. Disinfect your hands and any surfaces you touch before and after using the washroom.
during the snow season, you can use the indoor washroom at the yard. You must wear a mask while inside the garage or offices.
opening and closing the gate at the yard is another shared touchpoint. Wash your hands before and after using the gate lock every time.
gas stations, suppliers, customer gates, and other customer surfaces are other touchpoints that require consideration.
General Hygiene
cough or sneeze into your bent arm, not your hands
do not touch your face. If necessary, wash your hands before and after
when washing hands with soap or hand sanitizer, wash hands for a minimum of 20 seconds
wash your hands as often as possible after touching any surfaces – especially surfaces that have or will be used by others
work alone when safely possible
when around others, keep a minimum of 2 arm-lengths apart (six feet)
sanitize your hands before touching your face, eating, drinking, or smoking
Vehicle & Equipment
with the exception of the policies for putting two people in the same vehicle, below, never share a vehicle or any equipment that you have been assigned
never touch or use a vehicle or equipment that has not been assigned to you
vehicles and equipment should be disinfected at least once daily, at the end of the day
you must wash your hands or gloves every time you leave your vehicle (customer properties, gas stations, etc.), and must disinfect your hands or gloves when leaving and re-entering your vehicle
Two People Per Vehicle
the company now has rules in place for putting two people into the same vehicle
both parties must freely want to share a vehicle
snow removal teams will and must share a vehicle due to the nature of the work
CASE 1 – people living together
if two people live together, they may freely share a vehicle and equipment
CASE 2 – people not living together
the two people sharing a vehicle cannot share vehicles or equipment with anyone else in the company
all equipment and vehicle touchpoints should be sanitized at the end of every day
use the fresh setting on the vehicle air system, and drive with windows down when possible
both people should wear masks while in the vehicle together
maintain social distancing and all other recommended procedures to the extent possible
Working on the Same Job Site
maintain social distancing and all other related procedures/policies to the extent possible
wear masks when working within 6' of one another, even out doors
Outside of Work Hours
practice recommended hygiene and social distancing guidelines
follow any additional recommendations from health or government officials
Change Log
January 5, 2022
updated to reflect fourth wave surge of Omicron variant
added K95 mask requirements (supplied by company)
added masking rules for all structures and vehicles and even outdoors when in proximity of co-workers or the public
April 17, 2021
updated the name of this document to Covid-19 Response Plan (from Covid-19 Updates)
updated the website to reflect our interpretation that we remain able to work through the Mandatory Stay at Home order announced yesterday
implemented mandatory daily screening
implemented staggered start times
February 12, 2021
removed requirements for glove use
removed suggestions that we are only working in teams of one
November 1, 2020
updated with rules for snow removal teams
updated to reflect changes in the status of the pandemic
reduced quarantining requirements, allowing more flexibility following discussion with manager
May 8, 2020
introduced rules for staff sharing a vehicle
introduced rules for staff working together on a jobsite
reduced quarantine to 7 days for staff showing symptoms
updated rights to include contact information for JHSC representatives
emphasized importance of avoiding the yard in the mornings
highlighted rules for shared touchpoints, with emphasis on washroom and front gate
Additional Resources
The following resources are maintained on this page for reference. They are the documents we used to verify our status as an essential business during the shutdown of non-essential businesses in March and April 2020. In early May, Doug Ford made it clear that all aspects of landscaping are permitted to work, and so these resources no longer apply.
Transcript of Recording from Recording of Provincial Essential Work Approval
"...property management, [garbled], and landscaping is not allowed. And if you want to you can do grass cutting, you can maintain trees, maintain ponds, and [um] you can do cleaning work, sanitation in the gardens, you can just keep them or maintain the gardens, but you're not allowed to establish new ones."
"Okay, that's perfect, so we're allowed to do routine property maintenance in the form of grass cutting, garden cleanups, basic garden care, but we're not allowed to do any installation work."
"Exactly."
"Okay, that's great, thanks very much I appreciate your help."
"No problem sir."
"Have a good night."