Our lawn, garden, and snow services are limited to Midtown Toront and East York.
Neighbourhoods we services include -
Midtown Toronto - Bedford Park, Don Mills, Lytton Park, Old Forest Hill, Forest Hill, Yonge & Eglinton, Ledbury Park, Lawrence Park, Rsoedale, The Annex, Cabbagetown, Christie Pits, Leaside, and Parkdale.
East York - East York, the Danforth, Leslieville, the Beaches, Jonesville, and Wexford.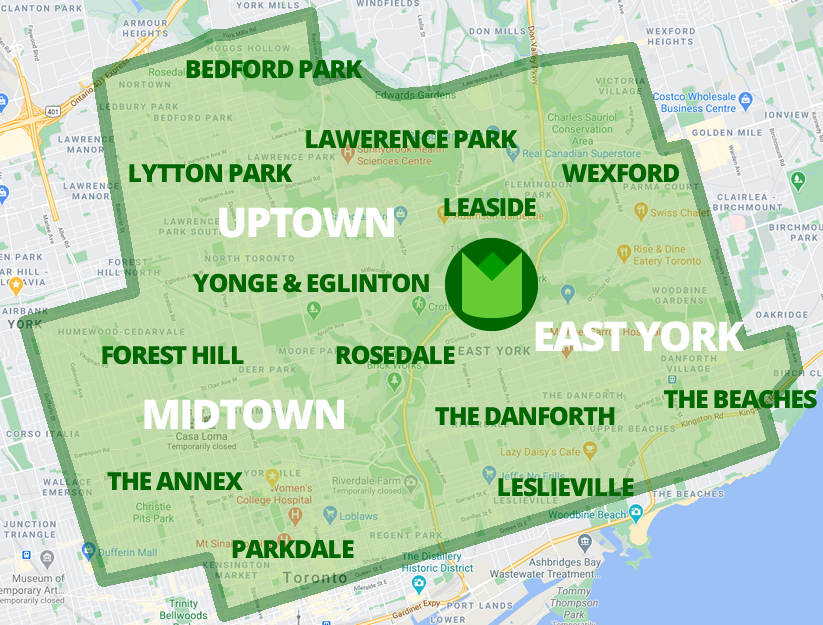 Frequently Asked Questions