Spring cleanups are billed at $75 / hour / staff + 30 minutes travel time + hst
Our popular spring cleanups get your yard ready for the landscape season. Services can include the collection of winter debris, seasonal pruning, power raking your lawn, and edging and turning the gardens. Available by-the-hour, or as part of our property maintenance services, we are you best choice for a spring cleanup in Midtown Toronto.
Service Highlights
Debris collected and bagged for city collection
Seasonal pruning of shrubs and hedges
Fallen tree branches cut up and bagged
Power raking of lawns / turf
Edging and turning of gardens
Optional pressure washing
Easy online signup
What is a Spring Cleanup?
A spring cleanup is also called a spring garden cleanup, spring landscape cleanup or spring yard cleanup. Most properties accumulate debris (broken branches, leaves, or dead plant material) over the winter, and need a spring cleanup to get them ready for the season. Our spring cleanups can also include seasonal pruning, garden edging, and a lawn tune-up.
Based on typical visits for properties of different sizes. Actual invoicing will be based on the time our crew takes during your visit.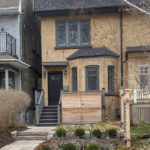 Semis & townhouses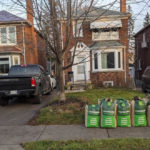 Detached Home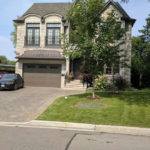 Larger Detached Home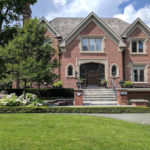 Estate Homes
Did you know?
Spring cleanups are included in our popular lawn and garden care plans at no additional charge.
Vittor
Jim
Josh
Simon
Grace
Sara
Senior Landscape Gardener
Jesse
Claire
Lee-Ann
Junior Landscape Gardener
Frequently Asked Questions
A spring cleanup is intended to be a quick, affordable one-time service that prepares your lawn and gardens for the growing season.
It includes
collecting and bagging winter debris (leaves, fallen branches, litter)
light seasonal pruning and hedging as necessary
garden edging as necessary
All debris is left neatly bagged at the curb for city collection.
Invoices are calculated based on our hourly rate multiplied by the number of staff who service your property, from the time we arrive at your property until the time we depart. We calculate our time on site to the nearest five minutes.
In addition to the hourly rate on site, we have a standard charge for travel time that is applied to all invoices.
Finally, if you requested any additional materials (like mulch or soil) or requested that we remove debris from your property (we usually leave it neatly bagged for city collection at no charge), then those additional charges are applied to your invoice.
HST is applied to the total amount, and the invoice is emailed, usually the next business day.
Our crew records their time on site after they complete their work, which is reported to our office at the end of the day. The next business day, our office team will issue an invoice for the work, which you receive by email.