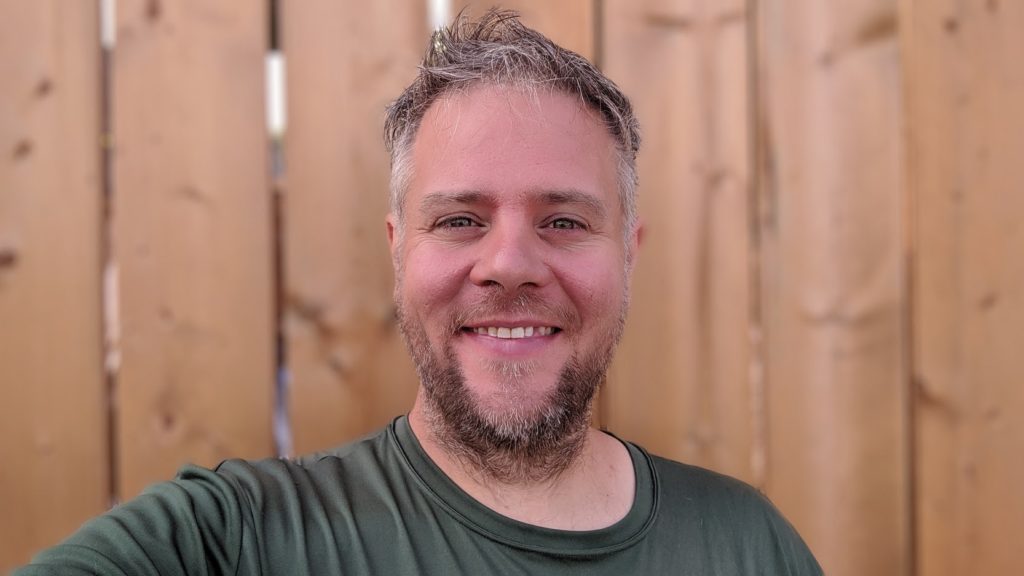 Hi, everyone.
It's really nice to be here with all of you.
This is a BIG step up from our Zoom meeting last year.
First off, a few thanks –
To James, Robin, Kaysha and Jade for putting together this party.
And to our family and friends for coming out tonight to celebrate with us.
And most of all to our 2021 team – for an amazing season.
Gardenzilla opened in August of 2014, a little over seven years ago.
In that time, we have grown into one of Toronto's best-known and best-rated garden teams.
Looking back it's been an amazing journey
Jim, here since 2016.
James and Graeme, here since 2017.
Robin and Wallace, here since 2018.
And in 2019, many familiar faces joining – Sara, Josh, Kailan, Jesse, Hilary, Kaysha, Simon, Vittor, Kevin and Zach.
In the 2020 pandemic year, we welcomed Jim Cotton, Ryan, Sean, Mackenzie, and Lukas.
And in 2021, we were joined by Abid, Jade, Claire, Grace, Tom, Mary, Yu, Jess, Tiffany, Lee-Ann, and Harry.
The work we do has meaning –
Our clients are busy professionals, middle-income families and seniors who rely on our skills and expertise.
The reviews and feedback we receive daily tell a story about their trust in us, and the way our work improves their lives.
I have spent my entire adult career in this industry, and the team assembled here tonight is the finest I have worked with.
Robin, James, Kaysha and I last updated our Mission, Vision and Values in the winter of 2019.
In them, we put our Staff first, our Customers second, and our Bottom Line third.
It is something that goes into every business decision we make, and I deeply believe those values have made us stronger and more successful as a team.
Going into 2022, I want to put two more values ahead of that bottom line –
Our Community, and
Our Planet.
I have three children of my own, and many of you have or plan to have families of your own, too.
I want to leave them a better world than the one we are living in, and I want to tell them proudly about the work that we're doing here.
We will continue to grow and evolve as a company, and I know we will succeed, because I believe in the people here together tonight.
It's become something of an annual tradition for me to share a Gardenzilla-by-the-numbers about what we accomplished through the season. Some of these are pretty crazy.
4 – the number of battery powered tools we have in the company. I'll update you again next winter.
20 – the number of vehicles in our fleet. James and I bought our second and third vehicle just four and a half years ago.
33 – the number of people working at Gardenzilla mid-season this year.
170 – the number of five-star reviews we received.
742 – the number of properties we maintained. More than doubled since 2018.
5,000 – dollars donated to the daily bread food bank, to support the community that supports us
23,000 – approximate number of visits we made to client properties this year.
27,240 – number of yard waste bags used this year. Next year we'll try to get ones with actual glue holding them together. 😛
31,000 – the liters of fuel we used to power vehicles and small engine equipment. We'll be working hard to bring that number down in future years.
33,000 – the number of hours we collectively worked together since April
$2.6 million – our expected sales for the year, up almost 45% from last year
I have a two more awards to hand out, based on our payroll records –
First up is the Attendance Award, which goes to the person with the most consistent days worked. This year we had a two-way tie – congratulations and thanks to
Kaysha & MacKenzie
Zach, Wallace and Jim Binn were honorary runners up.
Second is for most hours worked. It was a close call this year, but the award for most hours worked goes to
Zach
Sara, Simon, Kevin, Grace, Tom, Claire and Jesse were all close runners up.
It has been my genuine privilege to work alongside all of you this year.
I have many happy memories from this season –
Finally getting to see your faces again, as mask restrictions lifted –
Seeing Robin take a turn at blower ball at the company BBQ –
Celebrating another season of Jim Cotton in shorts –
Seeing Wallace and Jade transform into our very own Mr. and Mrs. Claus
and
Seeing the way you jumped in to help one another without even asking this November
I really look forward to hearing your feedback and goals over the winter, and
I really hope to see each of you back here next spring.
Most importantly – for our snow team this year – I will be hoping for
A green Christmas.
Happy holidays everyone.