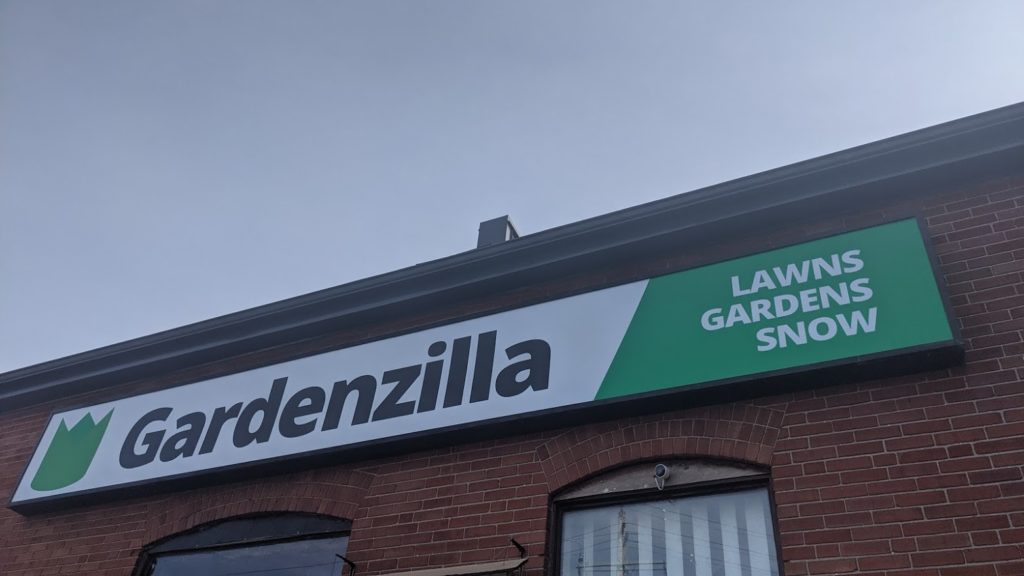 Thrilled to announce that the new sign is up at our Leaside yard. For those who don't know, we moved into a new half-acre yard in the heart of Midtown Toronto last February.
We were so excited to share the new space with staff, creating a common room and a greater sense of community for our team. Of course, in the end, the pandemic had other plans, but as of this Monday, we've now taken the step to brand ourselves as a part of the community.
Keep an eye out for the new sign and our new(ish) yard the next time you're in Leaside – you'll see us just off Laird, across from the Longos, en route to the Amsterdam Brewery.
A big thanks to our Maintenance & Snow Manager James for pushing for the new sign, and coordinating the good people at Signtronix to print and mount it for us.