Stormflow Surfacing Announcement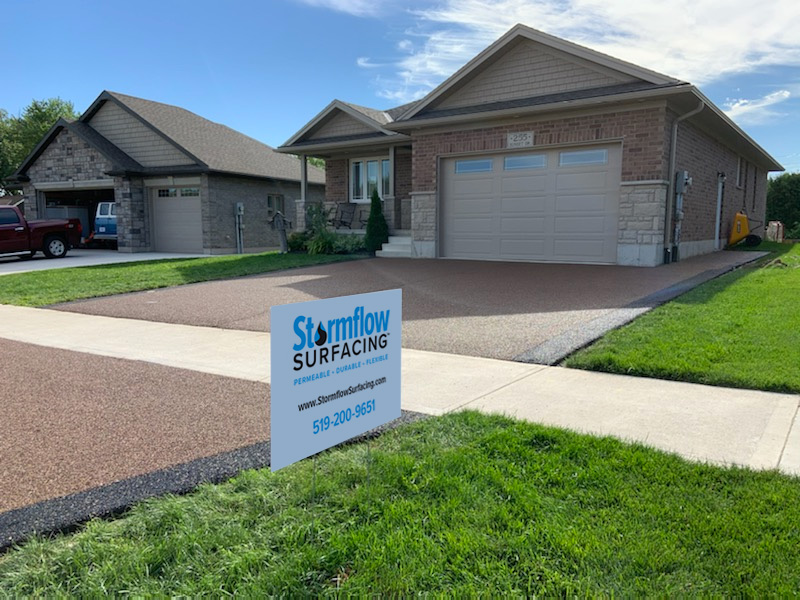 We're very pleased to announce that we'll be working with Stratford-based Stormflow Surfacing to install residential pathways, driveways and patios with their environmentally friendly paving option.
Stormflow Surfacing is made from recycled tires and locally-sourced granite, and allows for water to pass freely through its surface.
That means Stormflow is both a recycled and renewable product, and improves waste water management and flooding issues on your property and in the larger community.
We're very excited about this new relationship – you can learn more about Stormflow Surfacing on the Stormflow Surfacing page on our website, or on the official Stormflow Surfacing website.